Exotic pets, rodents and birds
---
Dream Come True Big Bill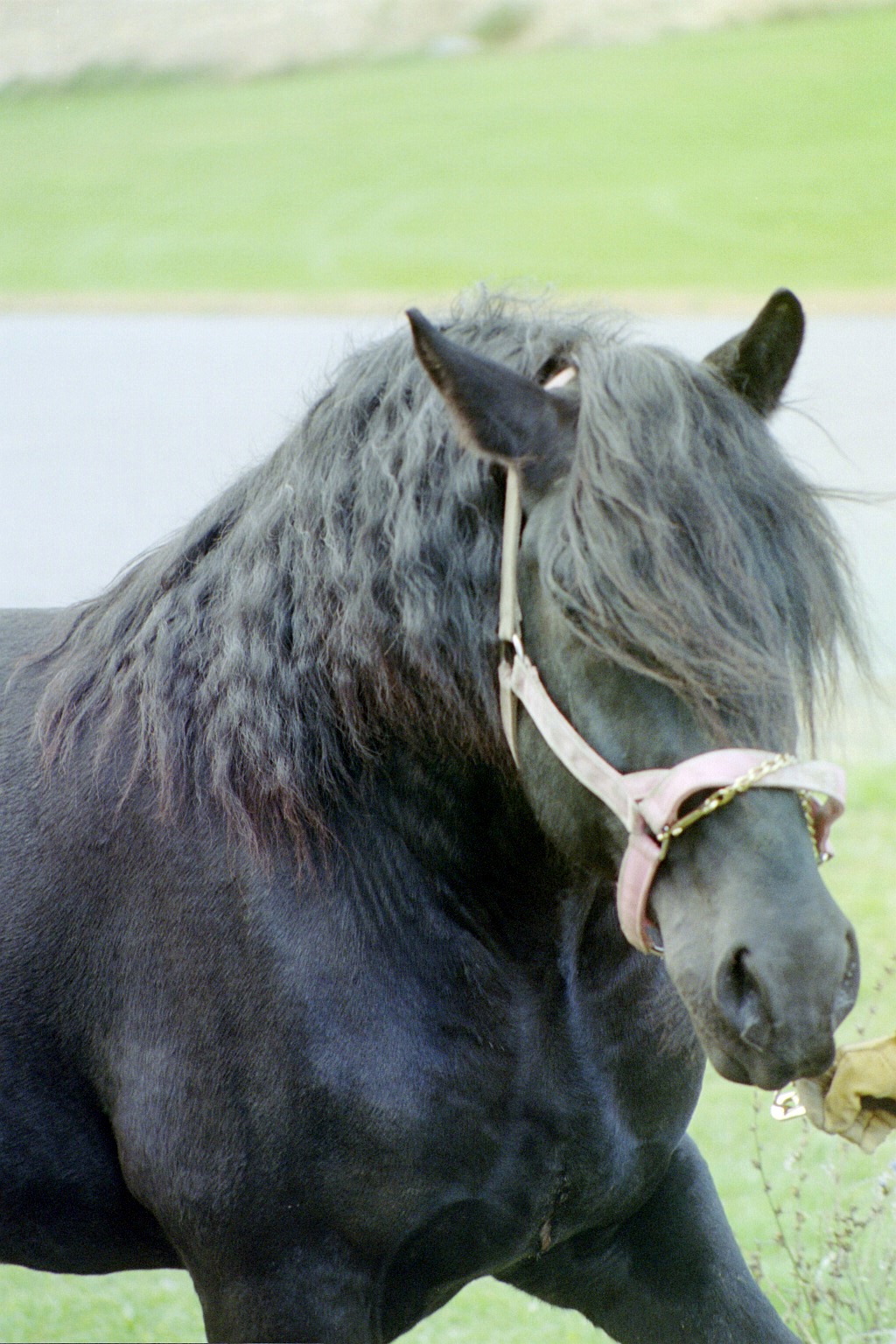 ---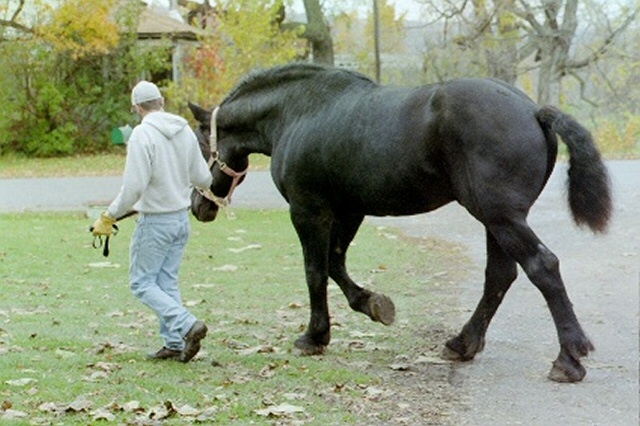 We'd like to introduce William. He is a 1998 Percheron stallion. He was born in Georgia, kept by his breeder until he was two and sold to live in Wisconsin. He bred many mares over the course of five years, and then was sold to a fellow in Arkansas. His son sold his father's horses upon his father's untimely death, and we purchased William at an auction in Ohio, in October 2006.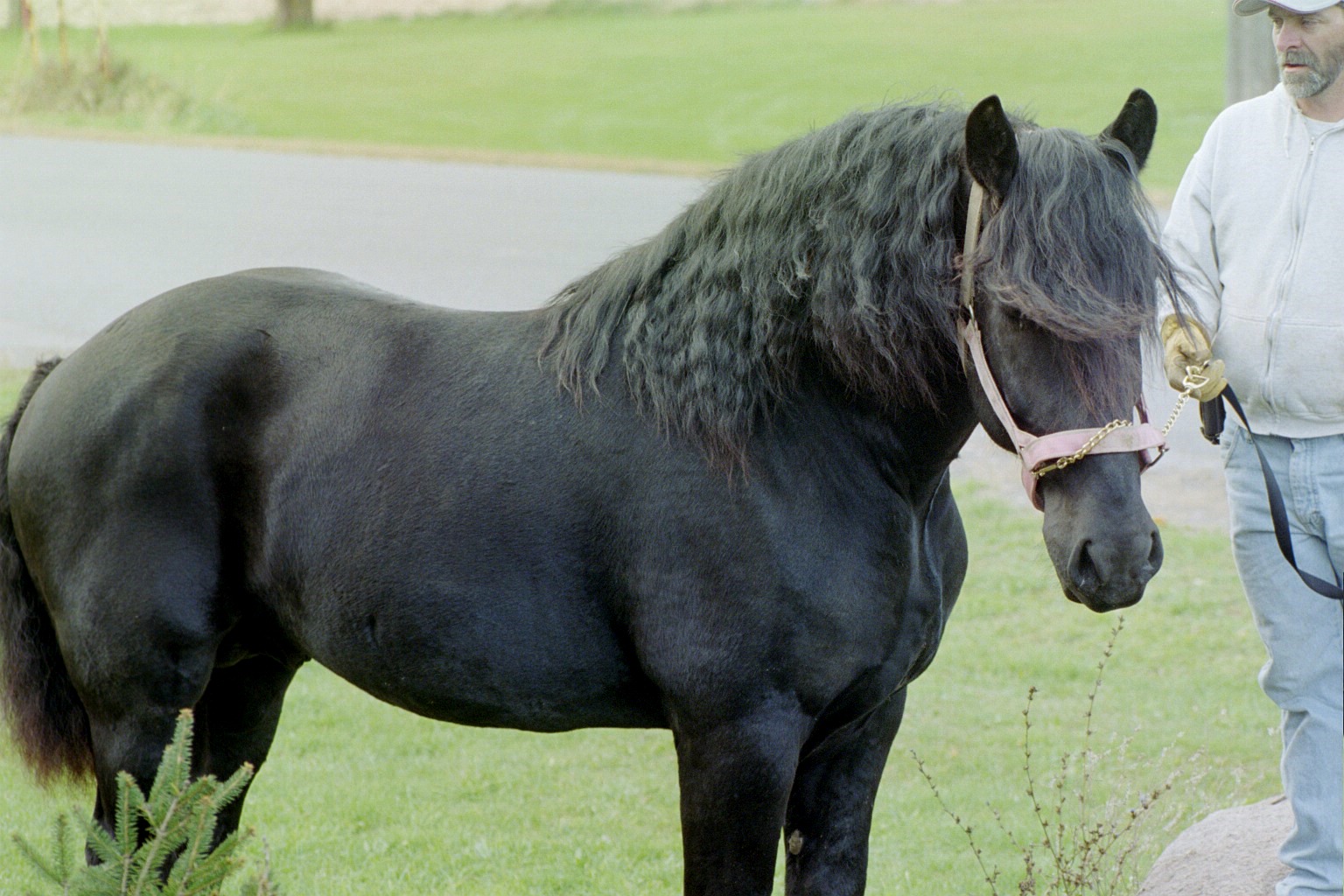 Pedigree
Below you will find an interactive pedigree. Bill's ancestors that we've been able to track down will have their own clickable link, taking you to their page. If a link isn't up yet, we are still researching that horse.
Dream Come True Big Bill

Sire:
262406-COUSTEAU 22702 CAN
Sire:
258435-SOUTH VALLEY PRINCE HA HA
Sire:
M20127 CAN-SOUTH VALLEY HA HA 20127 CAN
Dam:
F5239 CAN-SOUTH VALLEY JOYEUSE MAY 25329 CAN
Dam:
256206-MIDNIGHT CONTESSA
Sire:
251418-SOUTH VALLEY DID-IT
Dam:
250673-COUNTESS
Dam:
268314-LAKEVIEW BILL'S LYNDSEY 29146 CAN
Sire:
M21218 CAN-STONY CREEK BEAU BILL 21218 CAN
Sire:
M20568 CAN-LUCASIA SIR WILLIAM 20568 CAN
Dam:
F25849 CAN-LAKEVIEW DEBBIE LAET 25849 CAN
Dam:
F26747 CAN-LAKEVIEW CLIPPER'S LORRAINE 26747
Sire:
M20249 CAN-CLIPPER LAET 20249 CAN
Dam:
250687-SPRUCEYVALE LOUISE LAET 25034 CAN
Percheron History
Pictures of William
Video of William
William's Offspring
---
To send me an e-mail, click here.
---