Exotic pets, rodents and birds
---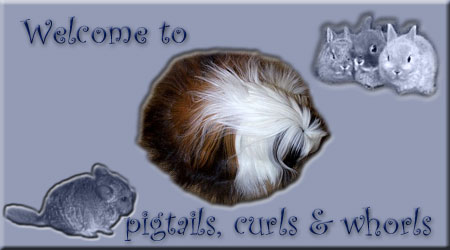 ---

Wecome from Upstate New York! We are avid animal lovers, and have a small zoo in our house.
I also run a small animal and bird rescue and adoption facility. I have varied
interests with a lot of different animals, to learn more about rodents, companion avians
and reptiles, please follow the links!
---

---
What kind of animal are you looking for? Exotic rodents, click HERE. All others, look below!
| | | |
| --- | --- | --- |
| Cavies! | Quaker Parrots | Pionus |
| Cockatoos | Hamsters | Rabbits |
| Mice | Rats | Tortoises |
Click here for Favourite Links!
I accept PAYPAL! Use this service to pay for or reserve your animals, supplies or services today!

---
This site was nominated and won:
---

Support freedom
---
Are you looking for an animal to adopt as a family pet? We have connections all
over the United States and some in Canada, as well as a few internationally!
Please fill out the quick form below, and submit it! We'll get back to you in a short bit!

111111111111