Exotic pets, rodents and birds
---
Chillers!

How can anybody resist these adorable, petulant bundles of fluff???

I have recently started with chinchillas, having acquired my first one at the NorthWest Exotic Captive Breeders Expo in Puyallup, WA last October. His name is Sebastian, he's a standard grey. Well of course, you know, you can't have just one.....

I got him a girlfriend, but as it turns out, Sabrina was already pregnant! On February 29, 2000, we came home to 2 baby girls! One little girl failed to thrive and she passed away after 2 weeks, but Sasha continued to grow and is doing great.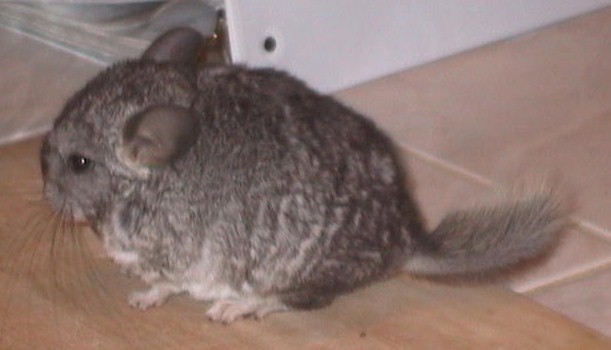 This is Sasha at 8 weeks, April 27, 2000. Photo by Megan Rygel.
---
I then fell in love with a little white mosaic, dad is a violet and mom is a mosaic. Sadie came to live with us in April.
---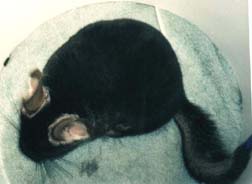 Shadow is another female who will be arriving in about a week from Alison Brendel, Pullman, WA.
---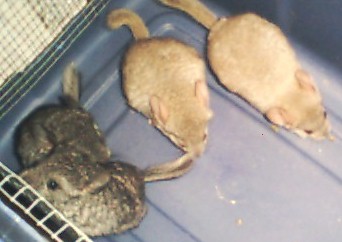 The beige male in the back is Torg, he's coming from Dawn Arbuckle of Ephrata, WA. Also from Dawn is Spaz and Storm, photos coming soon.
---